Compensation & Employment Update (11/19/20) - Speakers
Compensation & Employment Update Webinar (11/19/20)
Speakers

Andrew K. Strimaitis, Partner, Barack Ferrazzano
T. 312.629.5121 | andrew.strimaitis@bfkn.com

As co-chair of the Compensation & Employment Group, Andy leads the Firm's executive compensation and employee benefits practice with skill and insight brought on from years of counseling boards of directors, compensation committees, and senior management of both public and private companies. Whether it's the design and implementation of equity and cash incentive programs, nonqualified deferred compensation plans and tax-qualified retirement plans, or advising clients during their mergers, acquisitions, and other business transactions, Andy is always at the ready to hone in on a wide range of issues with laser-like focus.

Lynne D. Mapes-Riordan, Partner, Barack Ferrazzano
T. 312.984.3107 | lynne.mapes-riordan@bfkn.com
Lynne is co-chair of the Compensation & Employment Group. She concentrates her practice in employment and labor law, employee benefits, and executive compensation. Her practice has provided her with a breadth of experience in all aspects of a company's relationships with its executives and other employees, including executive employment, severance, and compensation agreements and arrangements. She regularly advises clients on the tax law and ERISA requirements of tax-qualified retirement plans and represents clients before the IRS and DOL in connection with tax-qualified plans. Lynne has extensive experience in the employment, employee benefit, and executive compensation issues that arise in mergers, acquisitions, and liquidations.

David K. Yang, Managing Director, FW Cook
T. 312.894.0074 | david.yang@fwcook.com

David Yang began his career as a benefits consultant prior to joining the firm in 1999. Since then, he has advised numerous public and privately-held companies on all aspects of executive and board compensation. His experience covers a wide range of industries, including healthcare, financial services, retail, consumer products, transportation, and technology among others. He is a frequent speaker on executive compensation topics and a regular author of the firm's alert letters.

Michael J. Kenney, Principal, FW Cook
T. 312.894.0075 | michael.kenney@bfkn.com

Michael has served public and private companies of varying sizes and industries. He consults directly with the compensation committees and executive management teams of his clients and the clients of managing directors and principals he supports. Experiences and responsibilities include participating in compensation committee meetings, designing and preparing analytics that support compensation decision-making processes, managing consulting teams responsible for the preparation of client deliverables, and developing ongoing relationships with client human resources teams.

Allison N. Powers, Partner, Barack Ferrazzano
T. 312.629.5130 | allison.powers@bfkn.com

Allison, a partner in the Compensation & Employment and Litigation groups, is a versatile employment litigator, trial attorney, and counselor who brings considerable experience to meaningfully expand Barack Ferrazzano's offerings after spending more than a decade handling high-profile and "bet-the-company" matters for diverse clients across the country. Allison's employment litigation practice emphasizes claims of discrimination and harassment in private lawsuits, as well as government agency actions under federal and state anti-discrimination statutes on behalf of claimants. More than a litigator, Allison is a strategic partner to her clients, and as such devotes a significant portion of her practice to counseling clients facing a variety of workplace challenges.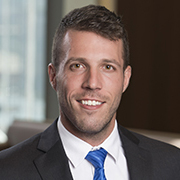 Andrew J. Gordon, Associate, Barack Ferrazzano
T. 312.629.5148 | andrew.gordon@bfkn.com

Andrew's practice focuses on counseling companies and executives in compensation, benefits, and employment matters in all phases of the employment relationship and in a broad variety of corporate transactions. He draws on a wealth of experience when drafting and advising clients about the design, implementation, termination, regulatory compliance, and enforceability considerations of employment agreements, noncompetition and nondisclosure covenants, non-qualified deferred compensation plans, tax-qualified retirement plans, and equity incentive plans.