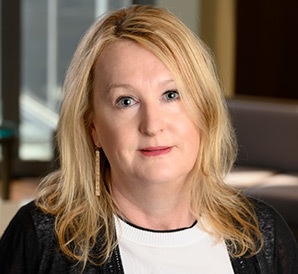 Deborah
K.
Openshaw
Paralegal
Corporate Paralegal
With 30+ years of experience as a corporate paralegal, Debby supports attorneys in executing corporate and financial transactions. She concentrates on general corporate matters, knowledgeable in all aspects of formation, maintenance, and the dissolution of entities. Her involvement includes assisting with due diligence review, drafting of routine and transaction specific resolutions, and the preparation of state filings and related agreements with respect to mergers and conversions. She is well versed in conducting lien search analysis and in the preparation, searching, and filing of financing statements under Revised Article 9 of the Uniform Commercial Code.
Lateral Recruiting Manager
Debby manages the lateral attorney recruiting process for Barack Ferrazzano. She collaborates with practice chairs to determine the needs of the Firm with the objective of selecting the most qualified candidates for consideration. Serving as the initial eyes and ears of the Firm, she is responsible for reviewing transcripts, vetting resumes, and coordinating all phases of the lateral attorney interview process.
Services
Education
Roosevelt University, Paralegal Certificate