Download
Print
John Geiringer & Fellow FIS EGRC Conference Speakers, Dodd-Frank
Barack Ferrazzano Financial Institutions Group Regulatory Section Leader John M. Geiringer recently spoke at the annual FIS Enterprise Governance, Risk and Compliance (EGRC) Conference about current regulatory issues facing banks, such as governance heightened expectations, M&A challenges, BSA/AML, UDAAP, and cybersecurity.
Here is John (center) with two of his fellow speakers, former U.S. Senator Christopher Dodd (left) and former House Representative Barney Frank (right).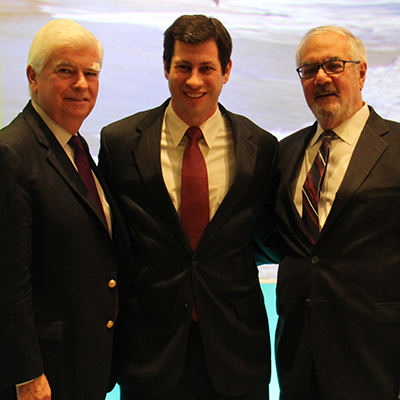 John is a frequent speaker during industry conferences and seminars and is an author in the financial institutions area on issues surrounding banking regulations, examinations and enforcement actions.
Click here for more information about the EGRC Conference.
Subscribe
Related Professionals
Related Practice Areas