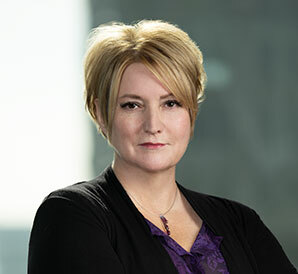 Laura
J.
Turczak
IP Docket Manager
With 30+ years of experience, Laura has provided steadfast support to attorneys and professionals in the field of intellectual property law. Through her background as an IP paralegal, Laura is extremely familiar with the management of domestic and international trademark portfolios. She also has significant experience in the administration of patent, copyright, domain name, and IP litigation matters.
Concentrating most of her efforts on the facilitation of IP practice workflow and project management, Laura manages a team of docket specialists and develops best practices for consistent and timely docket administration.
Personal Interests
Laura enjoys traveling to see new places, along with experiencing new cultures and environments. She loves baking and cooking for her family and friends, and spending time with her pets.
Activities & Honors
Member, Association for Conflict Resolution - Chicago Chapter (2012-2014)
Member, Intellectual Property Law Association of Chicago (2006-2013)
Member, International Trademark Association (1990-2013)
Chairperson, Illinois Paralegal Association - Intellectual Property Section (2005-2012)
Services
Education
Dominican University, M.A., 2014
Roosevelt University, BPS, 2009
Roosevelt University, ABA-Approved Paralegal Certificate, 1990